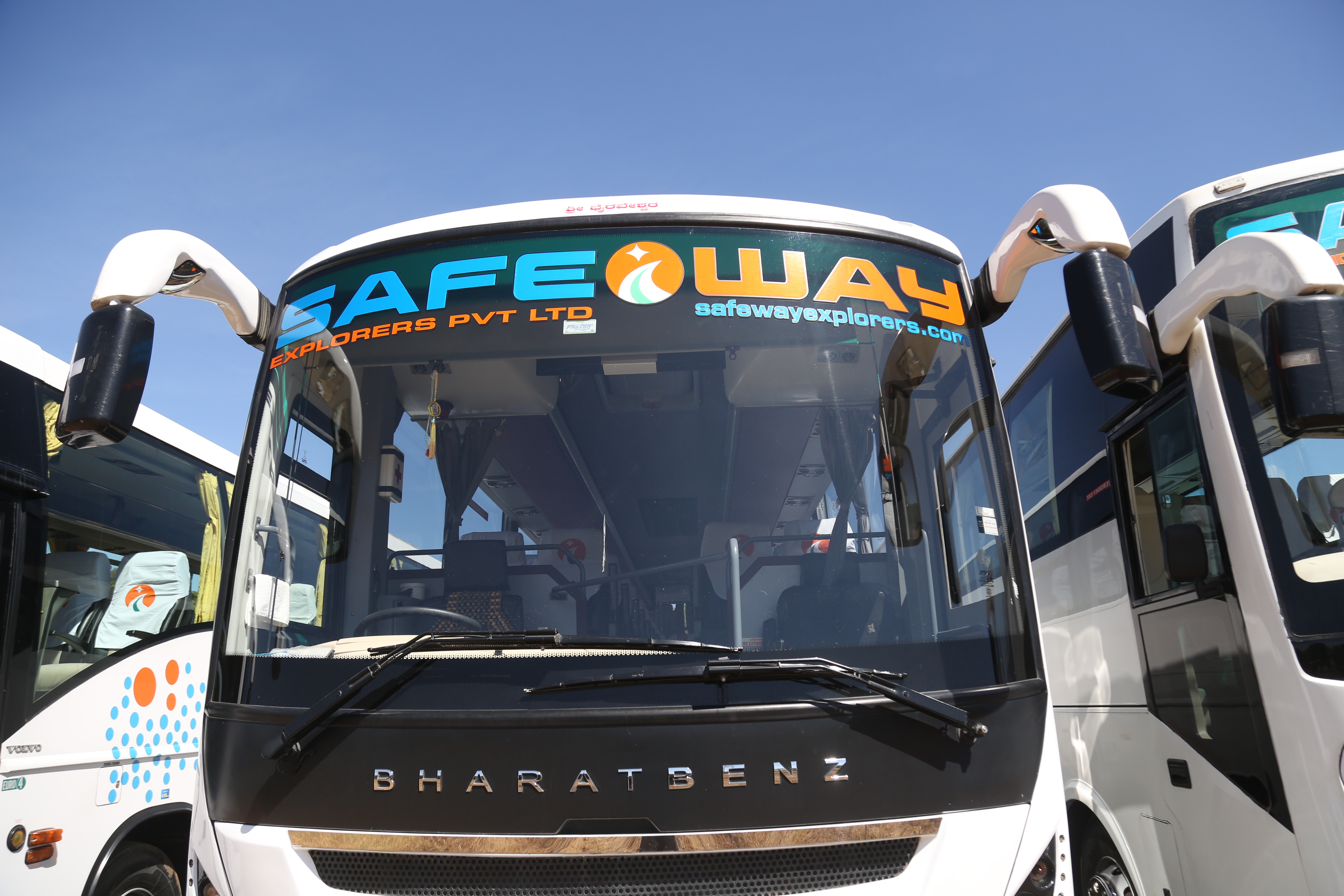 Our Country India is popular around the world as a Spiriual and Pilgrimage destination that must be visited. The serenity, peace and faith that our pilgrimage sites promulgate is a feeling that needs to be witnessed in person.
Lakhs and millions of people from our country and around the globe wish to embrace this aura of faith, righteousness and piousness. We at Safeway believe in fulfilling the desires of these devotees by providing them with a "SAFEWAY" to reach their destination.
We have buses and tempo travellers that are well conditioned and provide the our customers the most important service that is "SAFETY" as we have experienced and skilled staff who are travel regularly back and forth to all the pilgrimage sites and hence are well aware of the climate, roads, short cuts, people, seasons of the pilgrimage sites.
We cater our services PAN India. We porvide our traveller services to all pilgrimage destinations like Rameshwaram,Amritsar, Shirdi, Rishikesh, Amarnath, Tirupati, Ajmer, Goa etc.
For a safe, trustworthy and happy pilgrimage travel the "SAFEWAY"
Call Us
Mobile: +919880424375
Booking: +919900000031
Telephone: +918023341222